Inspirée de la couture, du patronage et de la multiplicité des intervenants dans la création et la réalisation de chaque pièce de vêtements, les «b» multiples forment la diversité de l'équipe d'atelier b. Création d'une plateforme modulable et épurée comme les créations des deux designers montréalaises.
Inspired by couture, patronage as well as the diverse and individual needle in thread contribution to the creation and production of every single piece of clothing, the multiplicity of the letter 'b' personifies the studio's creators, designers and team. The new identity reflects the brand's pure, humanist, but also modular approach to contemporary fashion design here in montreal.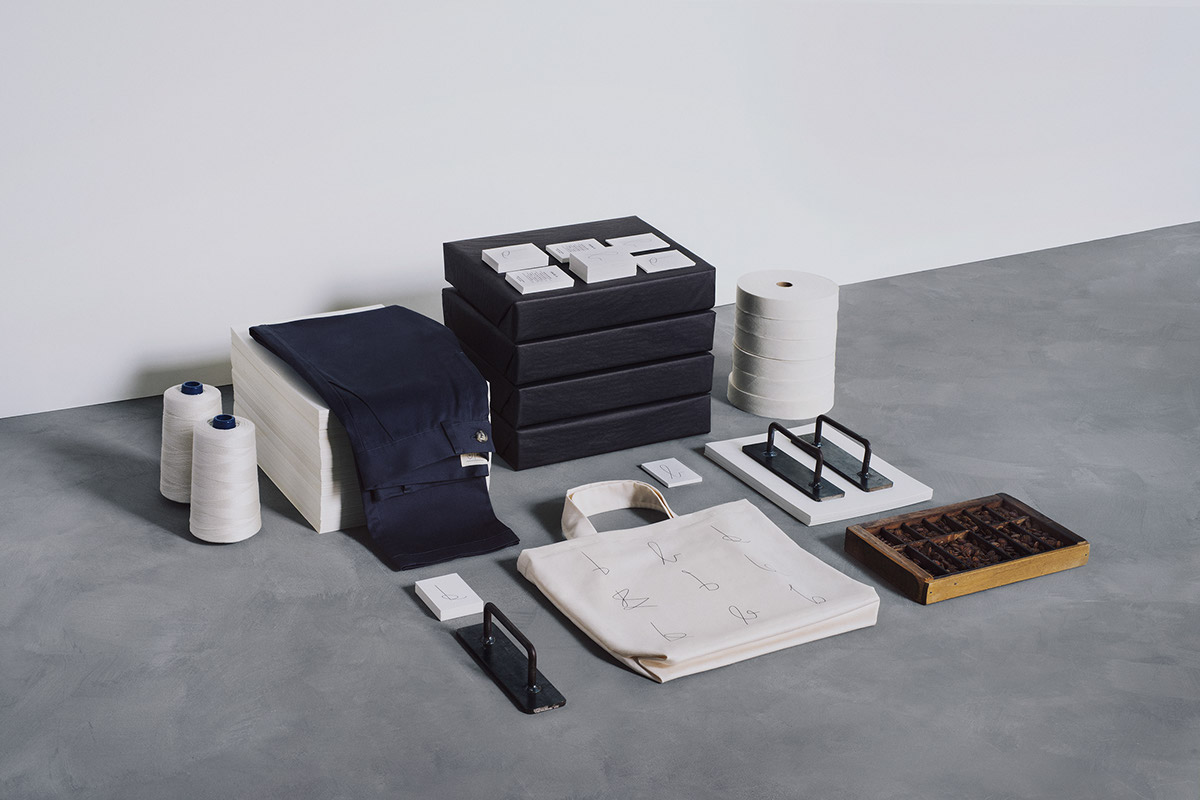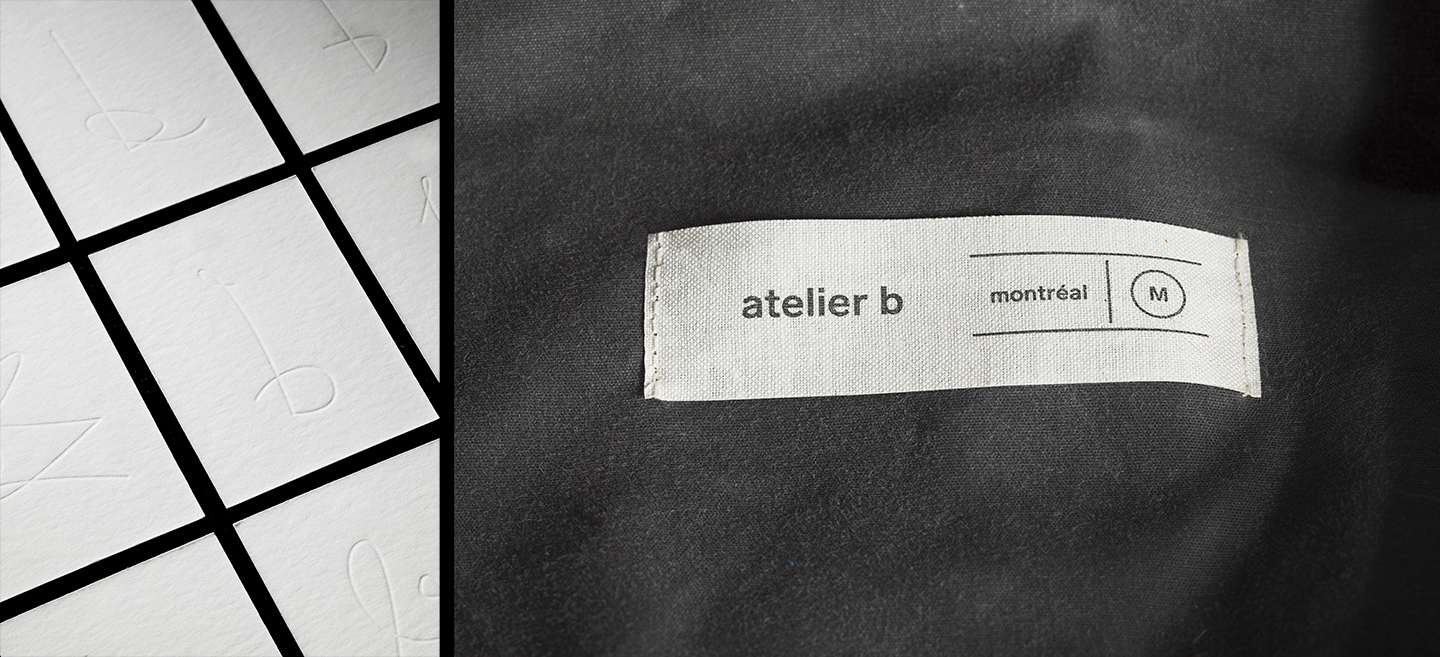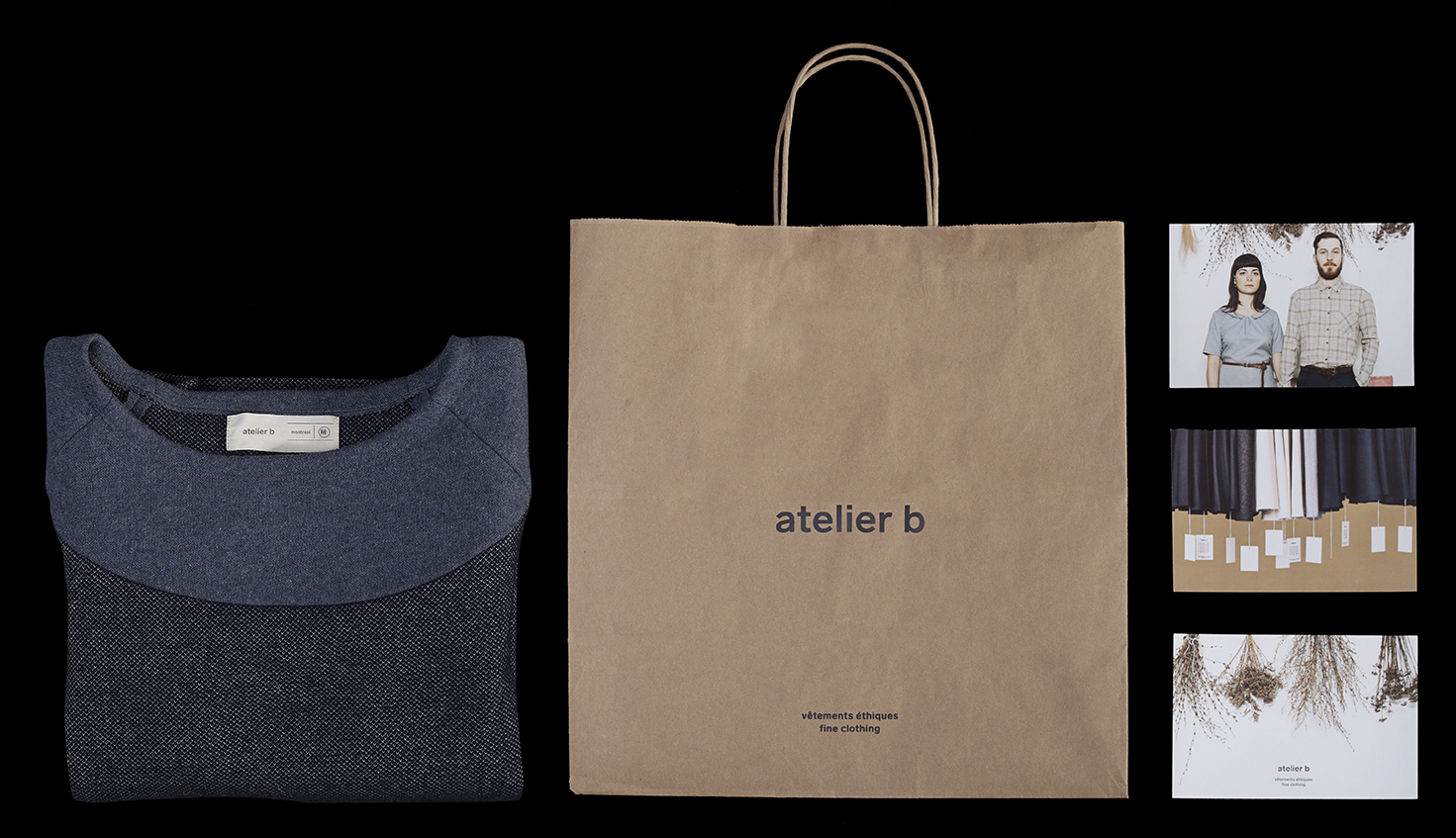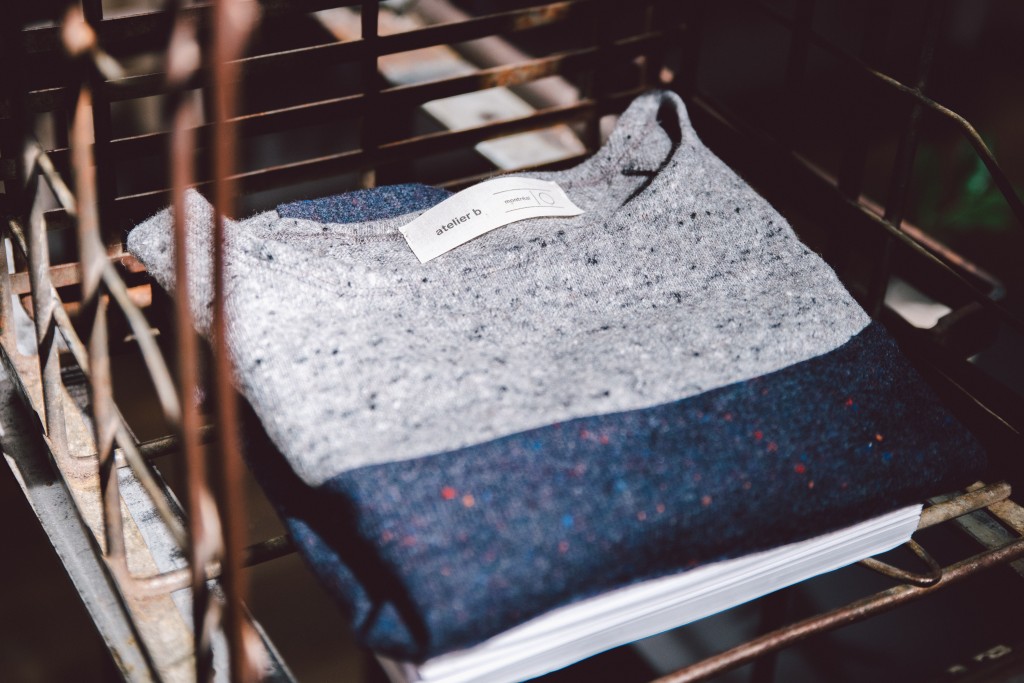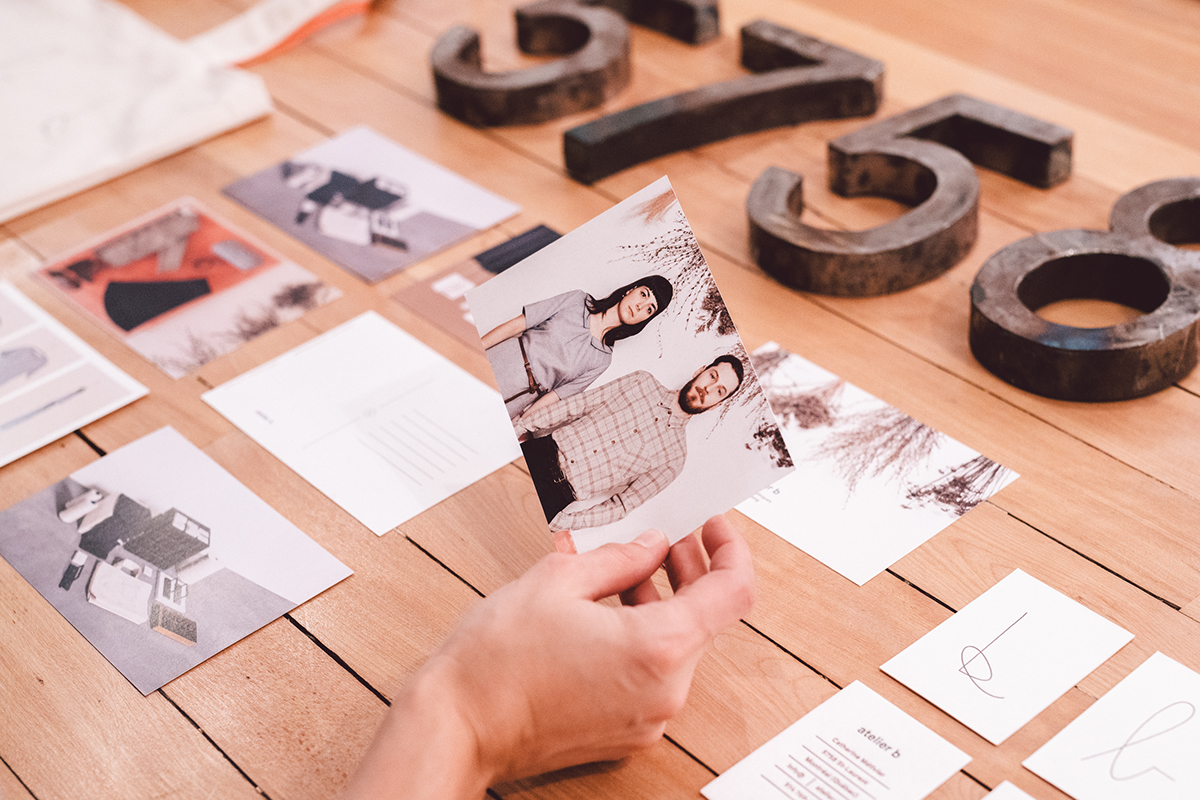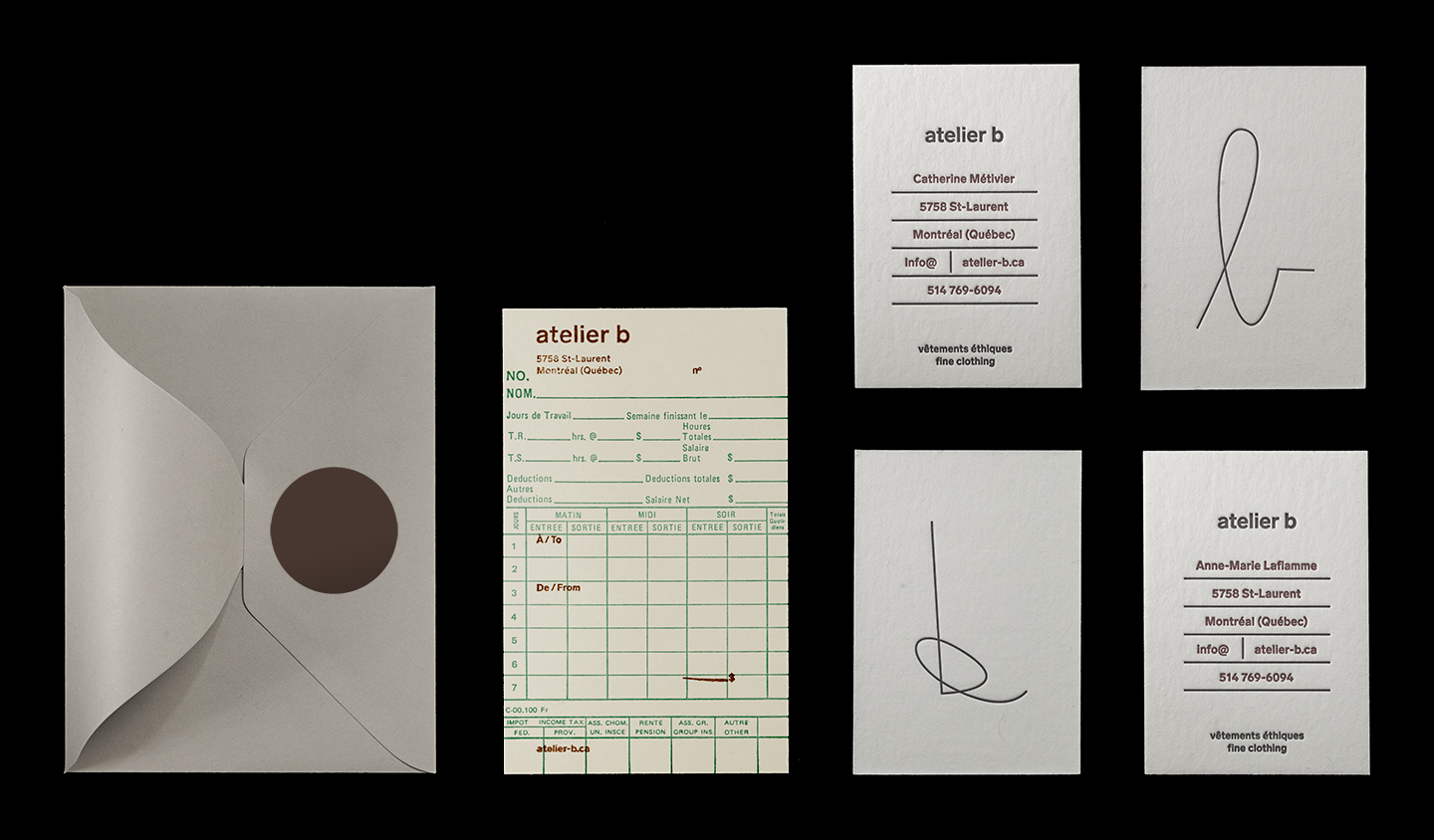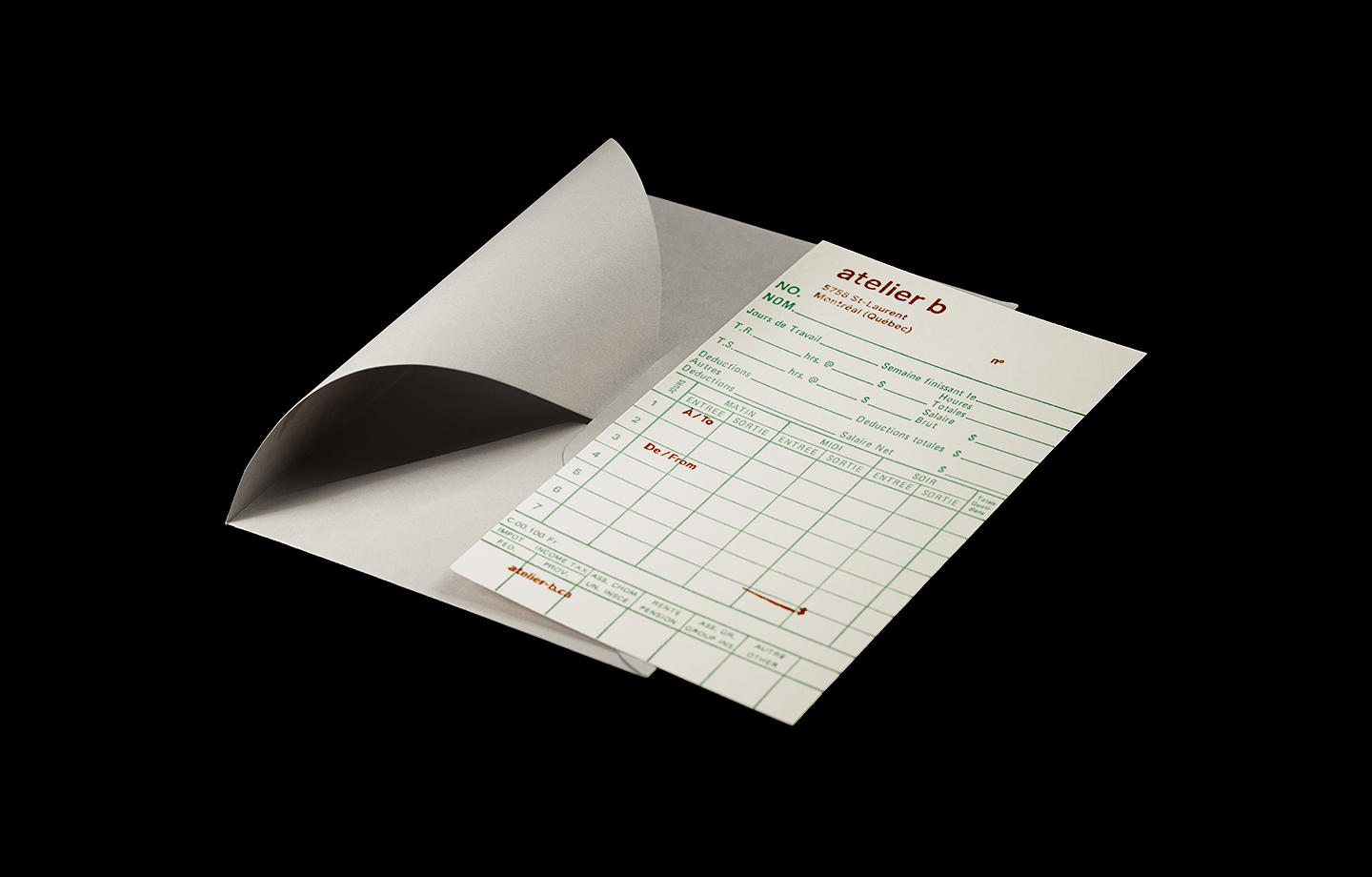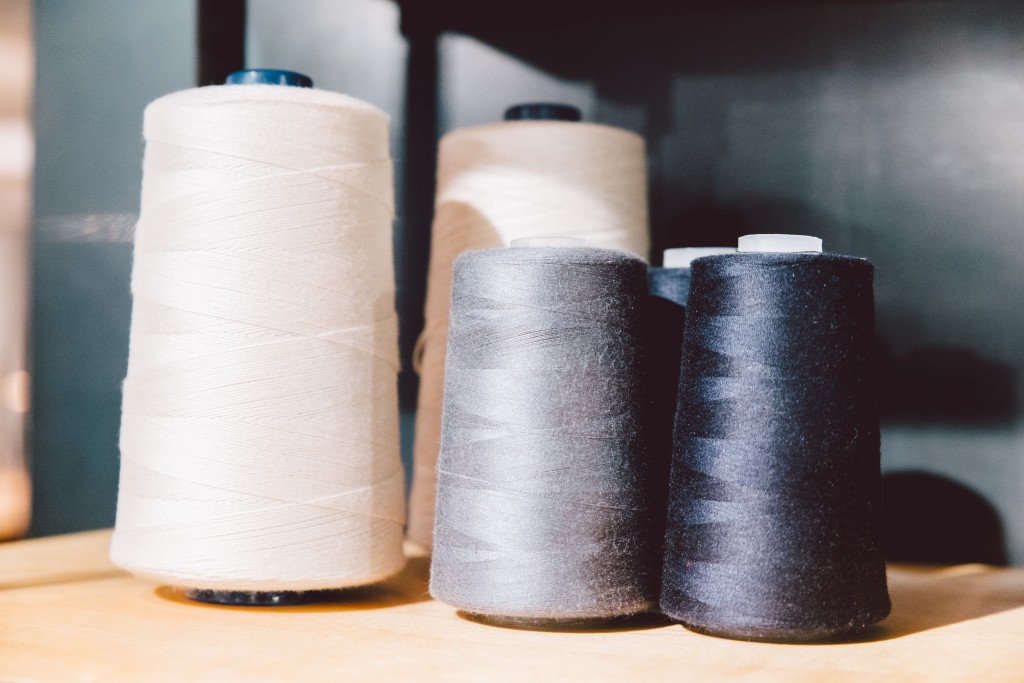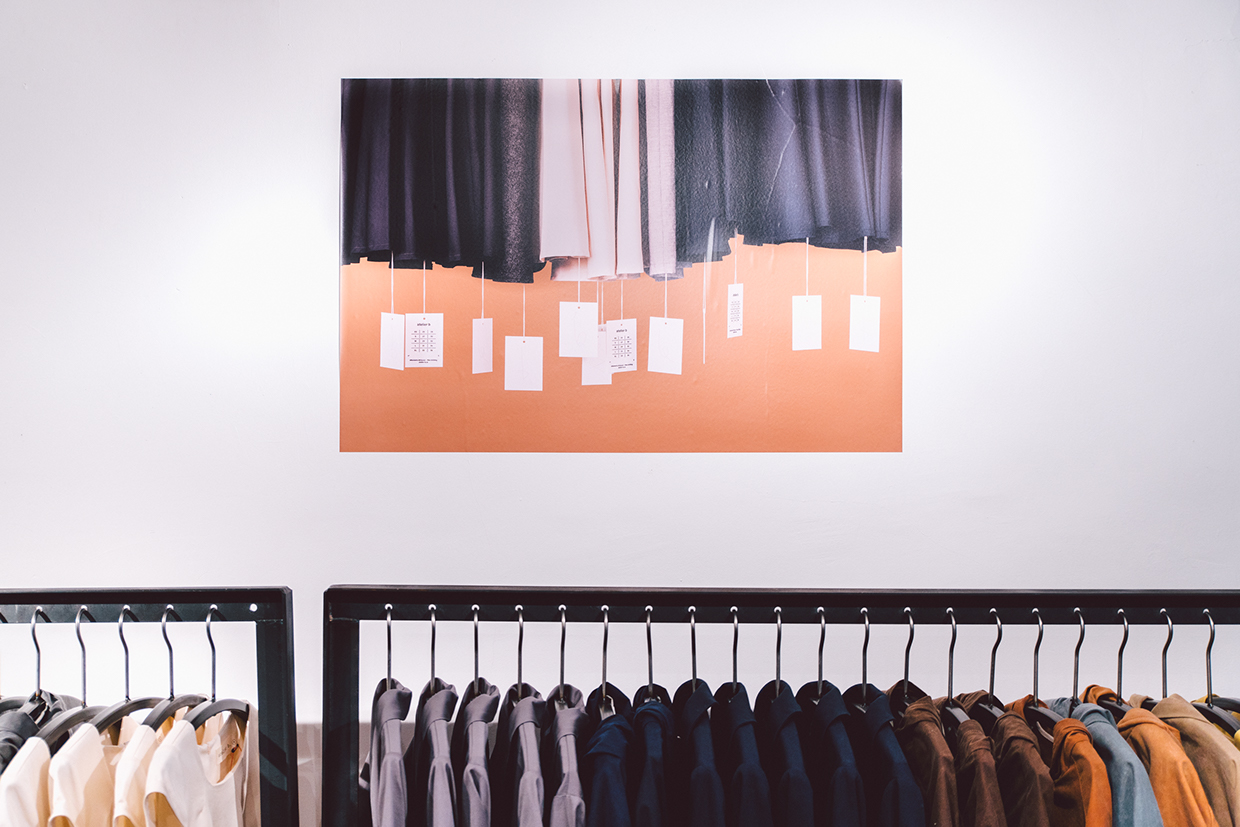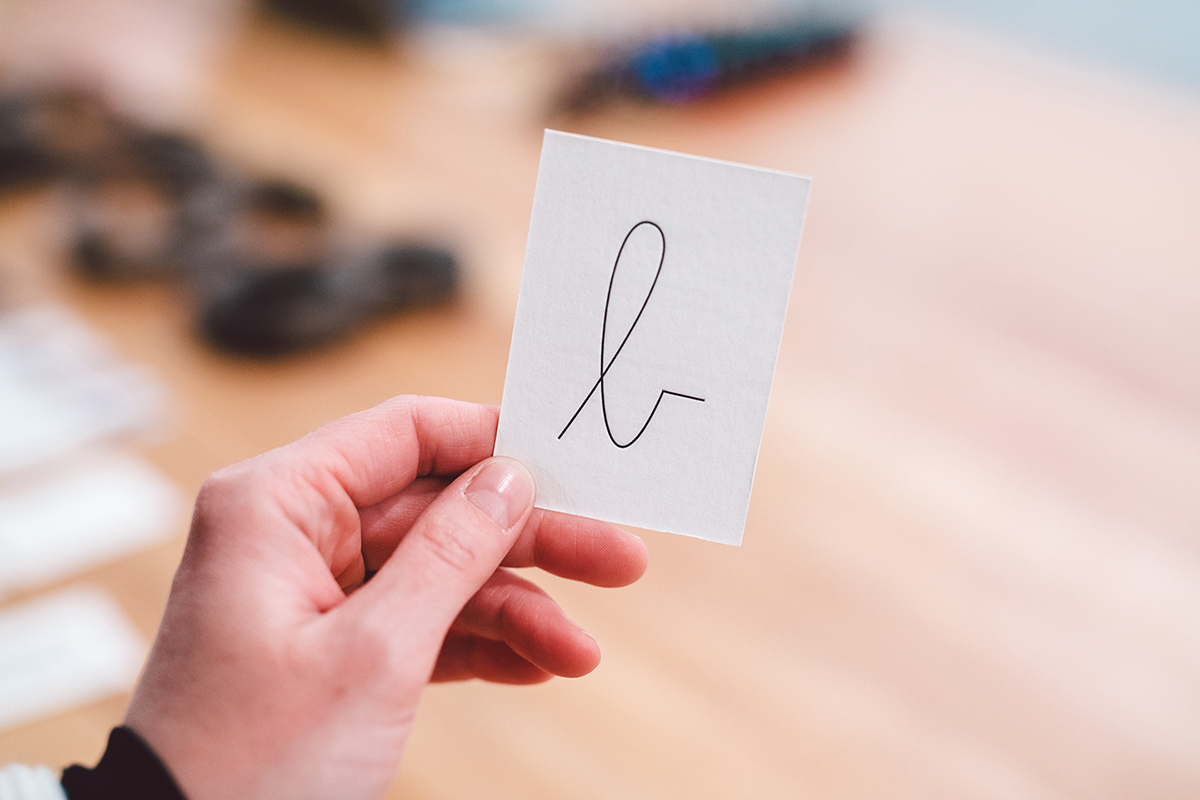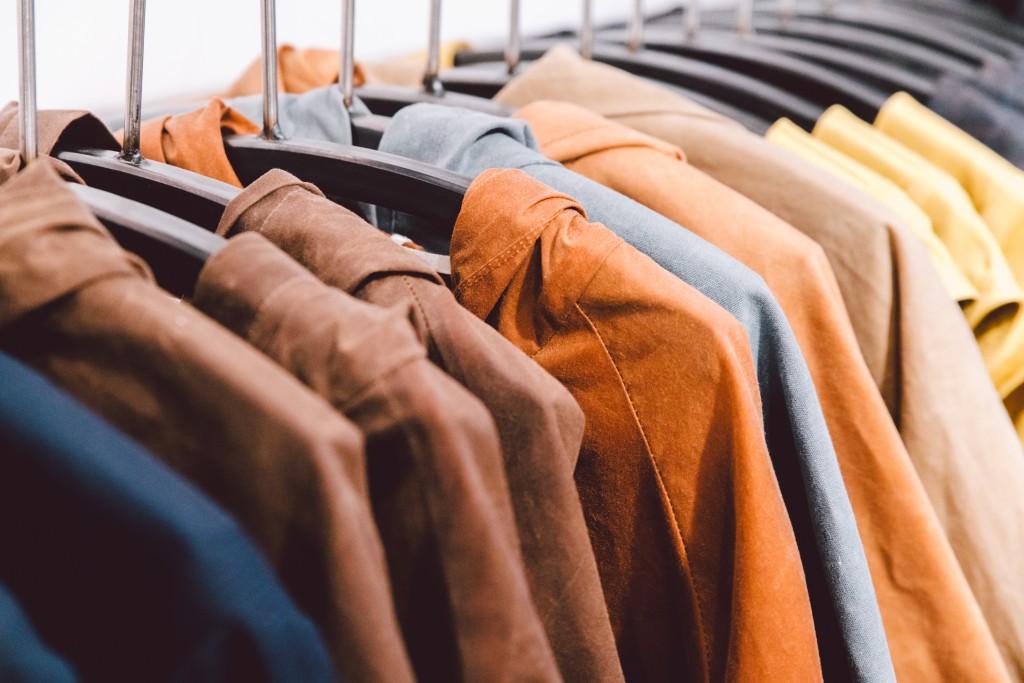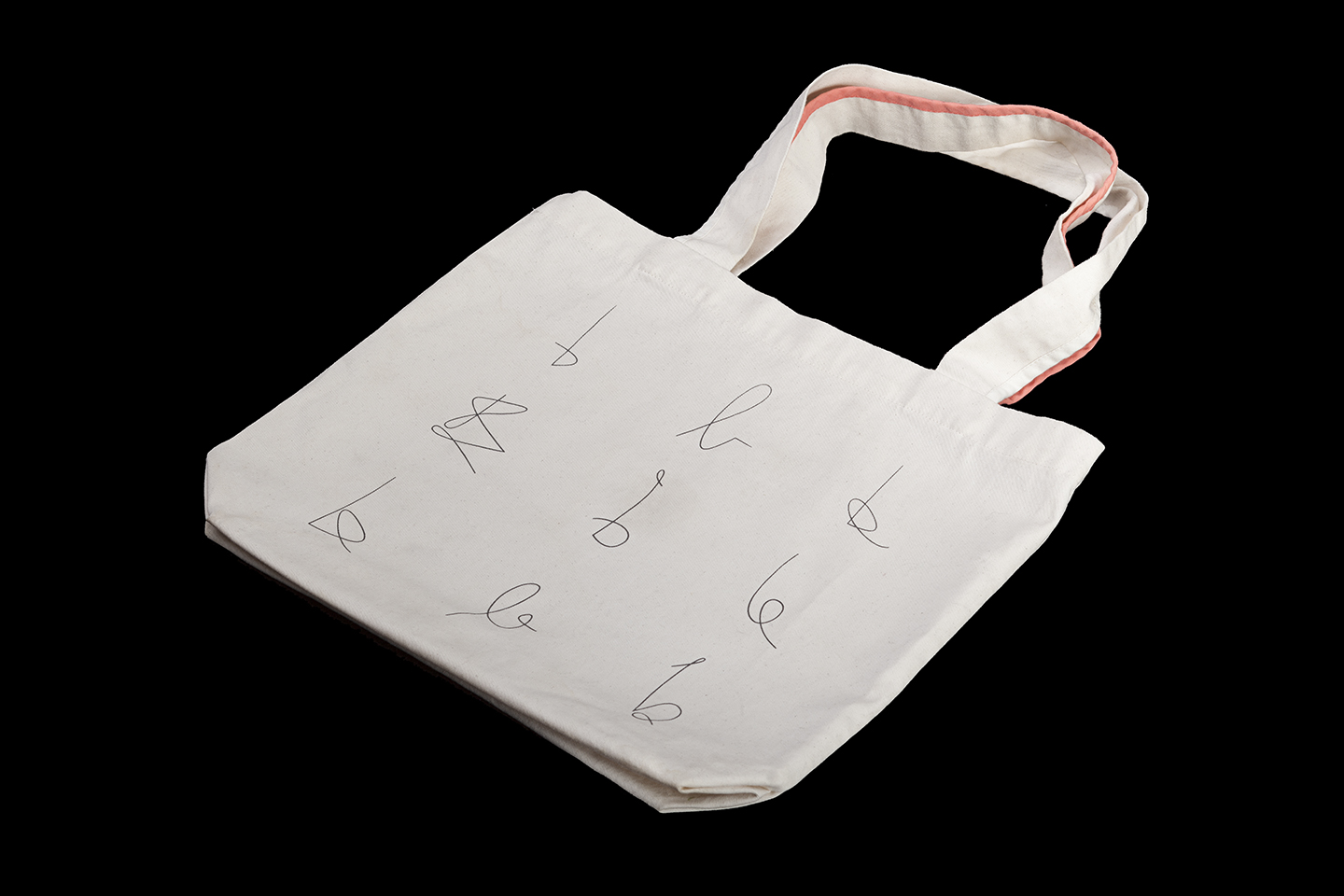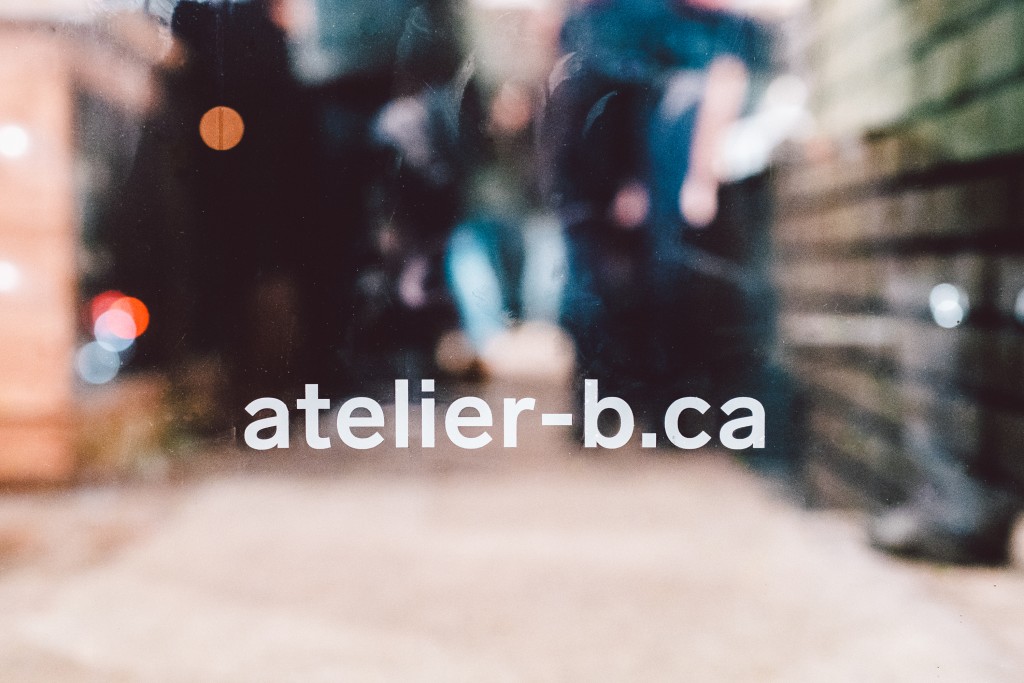 Merci à Jean-Michael Seminaro et LM Chabot pour les photos.